wow. it's been almost a year since we made the plunge to take over the MOTHLIGHT space and break into a new era of a DIFFERENT WRLD.
we are so happy that you've been along for the ride.
tbh, it's been a wild one. starting a business with intention & integrity ain't no picnic! but we have been grinding it out and breaking down barriers of our own to keep building this dream into a reality.
WHAT'S BEEN DONE SO FAR . . .
secured the lease on our space at 701 haywood
talked to community members and dreamed big about how we can best serve them
created a buildout plan with our dear friends at SHELTER COLLECTIVE
started building out the space !! we have walls framed in and a good bit of equipment secured. our buildout is now completed through rough-in stage.
helped make i-D video and article come to life with the story of the asheville underground art scene
directed a music video for our friend INDIGO DE SOUZA that shared the beauty of our creative community and reached #2 on the pitchfork best music videos of july
collaborated with WEST AVL TAILGATE MARKET to increase awareness around food assistance / EBT
launched a collection with local artist SNAKEMUSK
collaborated with ENGAGING COLLECTIONS + the BUNCOMBE COUNTY SPECIAL COLLECTIONS to make the collection more accessible and to highlight the history of black asheville
WHAT'S NEXT . . .
> since securing our lease a huge part of our overhead cost has been our monthly rent so we gotta keep the lights on & the toilets flushing.
> finish buildout ! this is a big one, we have around $20k+ left that we need to put into buildout 
> buy furniture and creative hub equipment
> start hiring initial staff and have funds for payroll
even though we've raised a good bit of money (and we are so grateful to all of you angels for this), the reality of it is we're still at a critical moment with funding.
we attempted to secure funding through conventional business loan. honestly, it just wasn't aligned. what we're trying to do is outside of the norms of traditional capitalism. we have a complex business plan with high overhead. apparently that's just not as attractive to big banks as a simple business plan that cuts every corner possible.
we simply aren't okay with cutting any corners. we will start ALL employees at living wage. we will make sure we are fully staffed so folx can take mental health days. we will do everything we can to make sure all our sourcing is top notch quality and paid well through the full supply chain. we will make sure our strategy actually serves our community and not just profit.
SO… here we are again, asking you to (bernie meme) become a supporting partner of different wrld.
//
WHAT WE NEED
we need $50,000 to get our doors open.
once the doors are open, we'll have our supporting partners and proven revenue streams to keep this puppy up and running.
//
HOW YOU CAN HELP 
* send coin! literally every dollar helps. even one dollar. it all adds up and we are so grateful.
* tell your rich auntie! write her a nice note about how this space will make a difference to you and see if she has a few hundo to send our way
* throw us a fundraiser! raffle off a piece of art, or let us throw a party at your bar or venue space
* become a supporting partner! this is our lifeline and our true angels. these folx are committing $25/ month which is equivalent for one person to have access to the tools in our space. this can be for yourself or you can pay it forward for someone else.
* shop the vortex collection ! this collection represents what we feel right now and how we are channeling it into where we are going. if you look closely on the back, you'll see literal items off of our to-do lists.
all $$ from our apparel sales goes to the creative hub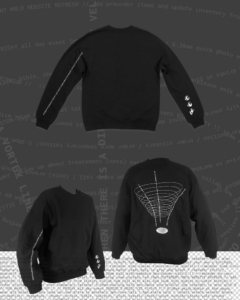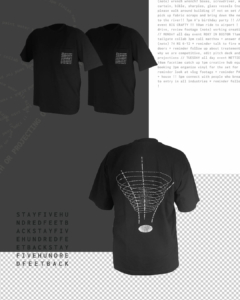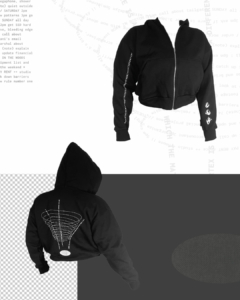 ***!!!

GET A FREE VORTEX TOTE
when you become a supporting partner for $25/month or more !!!
only first 45 NEW supporting partners will get a tote.
***!!!
//
we are here to show that values-based businesses are the way of the future.
we are here to get our doors open so y'all can come start filling this space with your incredible creative energy !!
we are here to be a stone in the foundation of creating a different wrld.
so, can you help? it would mean the (literal) world to us and the creatives in our community.
we love you. this is for us, by us. help us build a different wrld <3
https://www.differentwrld.com/wp-content/uploads/2022/06/Different-Wrld-Logo-Slim-Light.png
0
0
nettiewrld
https://www.differentwrld.com/wp-content/uploads/2022/06/Different-Wrld-Logo-Slim-Light.png
nettiewrld
2021-08-18 10:55:44
2022-06-24 02:44:32
[UPDATE] august recap